Other Ephemeral Moments

$75
Add to Cart
11 x 10.5 in
48 B&W Images
Essays by:
Glenn Scarboro
Tom Rankin
Emmet Gowin
The book, Other Ephemeral Moments, had its beginnings in a photographic exhibition at the Danville Museum of Fine Arts and History in 2010 called One Boy's Story: 35mm Street Photography and Other Ephemeral Moments. The exhibition consisted of fifty-five street photographs made in the documentary style of that time and were made in my hometown of Danville, Virginia. Starting in 2015 this work was expanded to a collection of one hundred sixty-six photographs from the period between 1963-1976 in an edition of three.

One edition of the collection was gifted to The David M. Rubenstein Rare Book and Manuscript Library in the Archive of Documentary Arts at Duke University. In 1963 I made seven handmade books of photographs from this period with a unique ink drawing cover. One copy of the book was also gifted to the Archive of Documentary Arts. The handwritten statement in the books still reflects my feelings and thoughts about making photographs…what is a feeling? What makes a feeling right and worth saving? I am not sure I know. It seems to me it is in the light. Light with its constant movement excites me. When I get excited something will happen. It is hard to know sometimes if it is the light or excitement but it is right and worth saving.

Other Ephemeral Moments is a self-published book of forty-eight photographs with essays by Tom Rankin and Emmet Gowin in limited edition of one hundred books printed by Brilliant Graphics in Exton, PA.

Glenn Scarboro states in his book, "Making photographs in the streets of my home town in the 60/70s calmed the beating of my unsettled heart and gave a face to the feelings of social alienation endemic to that time. Danville streets were the places of my earliest identity. In the process of becoming a close observer of ordinary life…I had become an artist.

Anxiety is always at the edge of identity."

Tom Rankin states in his essay, "Fixing the Ephemeral", "There's patient listening going on in Glenn Scarboro's images, in these ephemeral moments, listening, like observation requires a confidence and humility, that sense of understanding that watching and listening are integral to revelation, keeping the faith that pictures made today may well congeal into a body of work of lasting form."

Emmet Gowin, the friend of Glenn Scarboro since 1963, states in the book, "Of course, in 1963, the visionary photographs of Henri Cartier-Bresson and the Swiss photographer Robert Frank were the standard for anyone who would attempt serious photographs in this style, the style that Walker Evans preferred to call "lyric documentary" photography. This is the context then, lyric documentary, in which I held these pictures when we were young, and it is with affection for their authenticity and beauty that we return to and celebrate them now."




Emmet and Edith Gowin Portfolio

1-15 $400
16-25 $500
Price may change without notice.
8.5 x 11 in
21 Images
First edition limited to twenty-five signed and dated copies.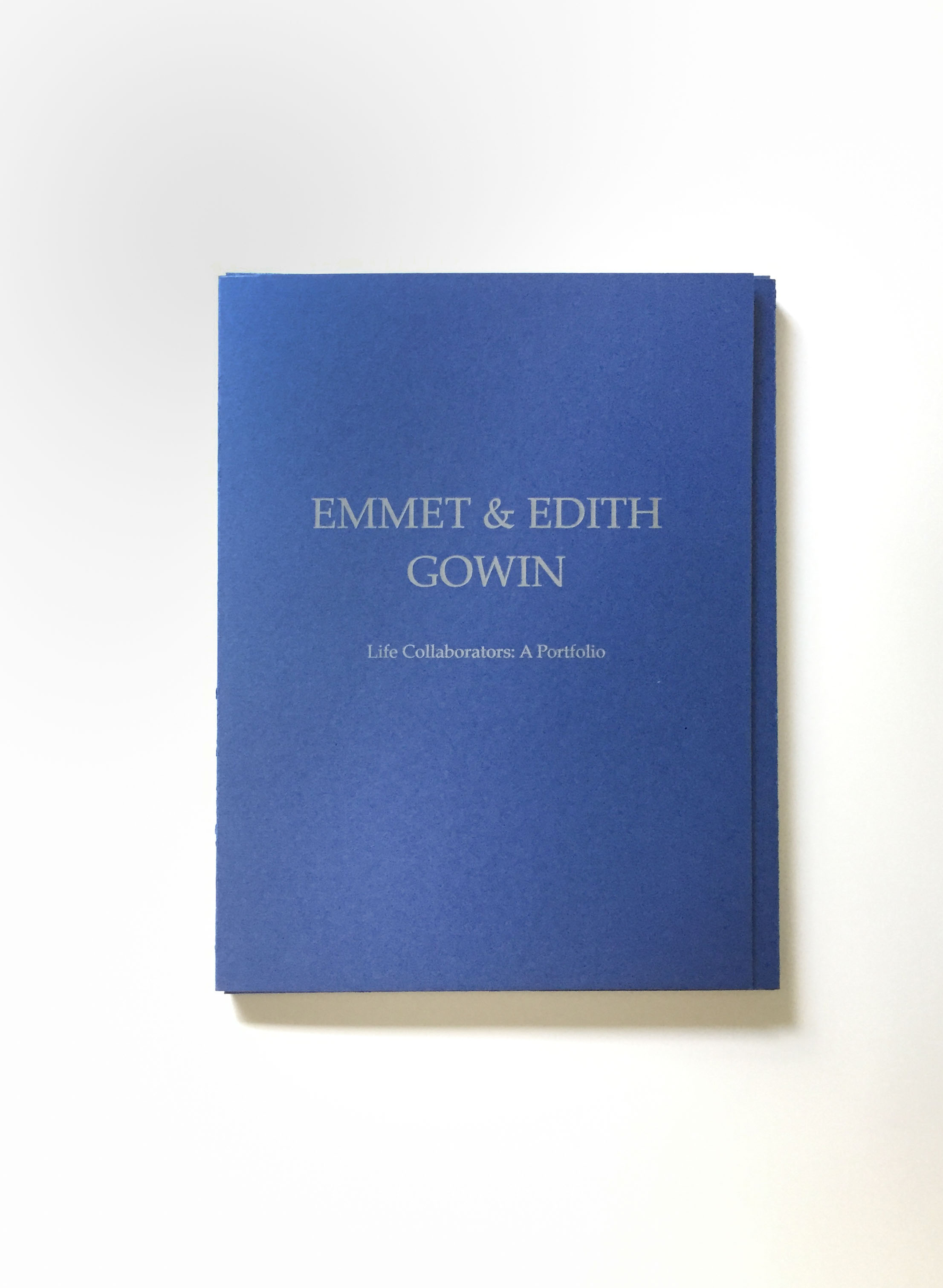 I have known Emmet and Edith Gowin for fifty-eight years, and we remain great and good friends, one of the best adventures of my life. We have all served the moment and the light. All of the words and photographs in this portfolio speak to the angles trapped in my heart. The photographs seen in this portfolio are from the summer of 1963 to the present. The portfolio of twenty-one photographs is of moments observed then but felt in the present day. Prints are from the original 35 mm negatives and, more recently, a digital file, printed on Canson Infinity Baryta Photographique II paper. The paper size is 8.5 x 11. Print size is 7 inches in the long dimension. The first edition will be limited to twenty-five signed and dated copies. The portfolio envelope is created with Canson paper, using a laser engraver, which produces the color seen in the title.
To order a portfolio or if you want to discuss, send an email to
glennscarboro@comcast.net
, subject, Gowin Portfolio. We can also discuss pricing if you want to order a print of one the photographs. You can order directly from my website,
glennscarboro.com
if you make the decision to purchase a portfolio.