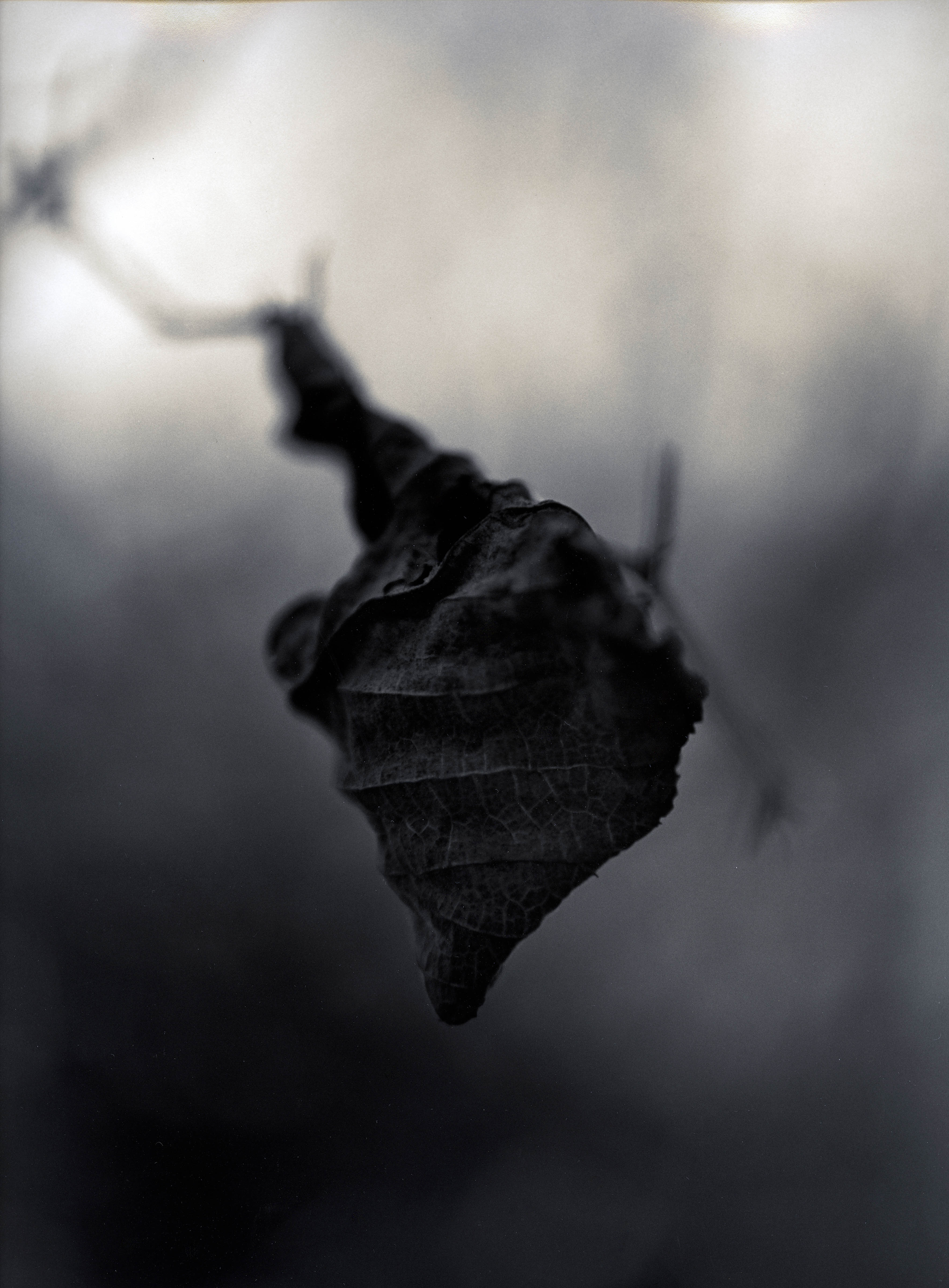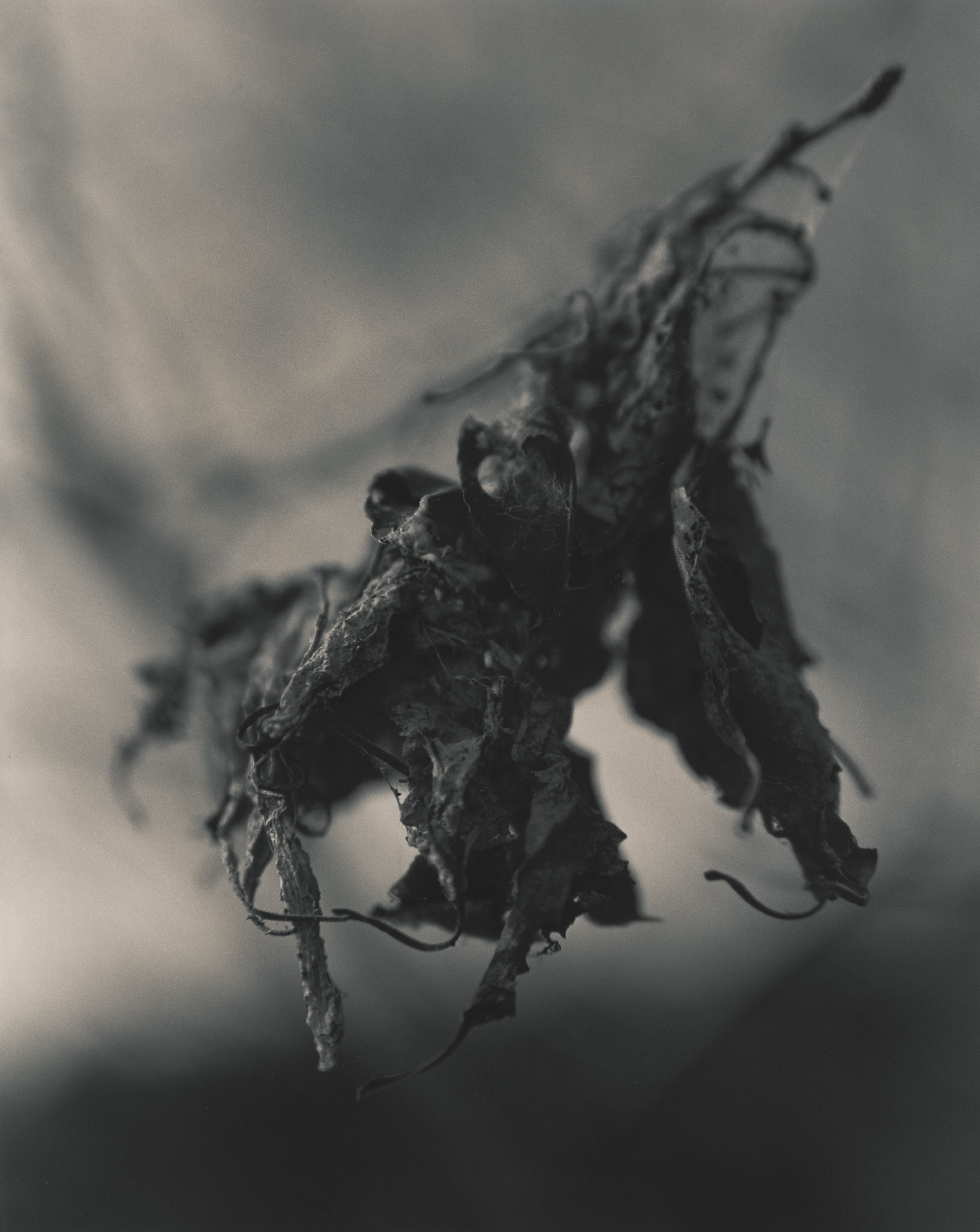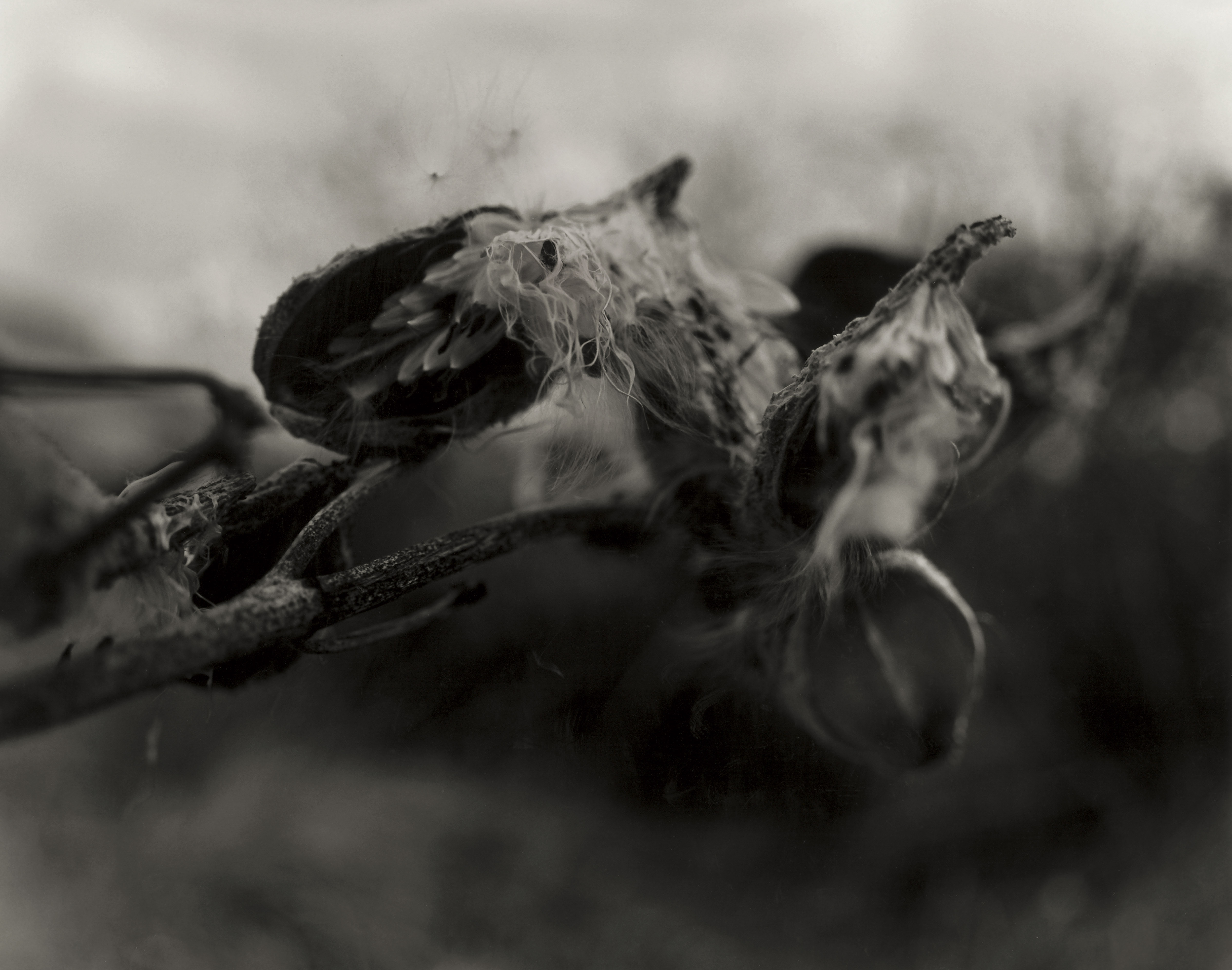 VIEWS OF SILENT SPACE
I make most of my photographs while walking in familiar places, my neighborhood or the home of my sister or my parents. While the search to find something to photograph is indiscriminate, it is purposeful. It seems as if there is a silent sound that often brings me to a place, a leaf, or a struggling flower at the very end of its life cycle. While the heart is active with sound when examined, I have thought silence to be the language of the heart and the language of recognition. The feeling of silent space is a presence of both heart and mind, which gives rise to perception. Richness of perception is an awareness of the eternal at any moment and any place. The common place is often overlooked. The places I visit to photograph seem silent in their encapsulated moment. They are made permanent in the silence of our heart… what we see or feel but cannot speak.

I am asked often about my decision to show work that is photographed very close, soft focused, or printed out of focus. The decision was formed as recognition when I noticed that some of the backgrounds in my photographs were more interesting than the foregrounds. I was stuck by the way the lends of the camera or the lens of the enlarger, responding within their optical limits, spontaneously made beautiful shapes without being under my control. The lens and light will reveal to us what we otherwise we cannot see. Recognition is, after all, an intimate affair shaped by both personal experience and encounters with the common and the beautiful.

The mystery in the castle is the moment of desire.